Company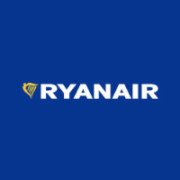 Ryanair
Ryanair DAC, Dublin Office, Airside Business Park, Swords, Co. Dublin, Dublin, North County Dublin, Republic of Ireland
Search for Ryanair jobs on Jobs365.ie.

Ryanair is proud to have a team of over 14,000 highly skilled aviation professionals responsible for providing the best travel experience for over 130 million customers per year. The company is always on the look out for new talent to join their team and fill exciting roles across a number of departments. They need individuals who work well with others and also take their own initiative. At Ryanair the philosophy is "a bit of enthusiasm goes a long way".

Since their beginnings in the mid-eighties, the airline have built up their aircraft fleet from 1 to over 400, increased their annual traffic from just 5,000 in 1985 to 130m in 2017, grown their staff from 51 to over 14,000 and also created thousands of spin off jobs. By 2024 they aim to have over 600 aircraft carrying over 200m customers. If you have a great work ethic and a positive attitude then pack your bags and try Ryanair!

With a fleet of 600 aircraft by 2024, Ryanair can offer excellent career opportunities and progression in the industry. Furthermore, they can also offer employees generous travel benefits with over 2000 daily flights from more than 86 bases, connecting 200 destinations in 33 countries, giving you the opportunity to fly abroad on your days off.

As a part the Ryanair team, you will be surprised how often the airline evolves and changes for such a big organisation. An energetic and optimistic personality will feel right at home.

Without the company's dedicated staff there wouldn't be the Ryanair success story that there is today. The hard work and skill of the airline's pilots, cabin crew, engineering, ground operations and head office teams all contribute to this. They would not be able to continue to grow and provide our customers with the best service and even more destinations to travel to. Ryanair staff are essential to the operation, which is why they hire the best in the business.

Ryanair think large and their only intention is to expand, so that they can carry more customers to more destinations and surpass even more of their expectations.

If you love a challenge, are passionate about what you do and have the drive to get things done – you're definitely someone Ryanair would like to meet.