Company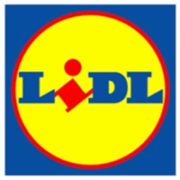 Lidl
More for you
Main Rd, Tallaght, Dublin 24, D24 W672, D24 W672, Republic of Ireland
Lidl Ireland are proud of their big and ambitious team. Blowing up onto the Irish grocery market in 2000, they have changed the face of shopping for the better with top quality products made available at the lowest possible prices. With over 5,000 colleagues across 190 sites across Ireland and Northern Ireland, Lidl are confident that their people are our greatest asset and our success is down to the commitment and dedication of their team.

Lidl like to promote a balanced culture of hard work and fun in their stores. Life in their markets is fast-paced and challenging but this method suits their development. Their store teams drive frontline operations while ensuring customer satisfaction. As a result, Lidl offer very rewarding wages, excellent benefits, award winning training and development programmes and plenty of opportunity for career progression.

The warehouse team plays a crucial part in operations by ensuring that over 190 stores throughout the island of Ireland open each day with a full range of products. Hence, these roles entail a great deal of responsibility. Their warehouse roles are exciting and diverse. And again, the company delivers great pay rate and is more then happy to offer employees further career prospects.

The Head Office is located in Tallaght, Dublin with four regional offices based in Charleville, Mullingar, Newbridge and Nutts Corner. Lidl focus on enhancing the working environment. The wellbeing of their colleagues is very important to the grocer. They work at providing their teams with flexible workspaces, state-of-the-art technology and leaner flows of communication to encourage collaboration and new ways of working among their teams.

The teams in their support offices play a vital role in supporting Lidl staff in the warehouse and store. Employees work collaboratively on project-based and operational tasks to drive growth in their business through the areas of Administration, Operations, Human Resources, Purchasing, Property & Central Services, Communications, Corporate Social Responsibility, Sales and Logistics.