Company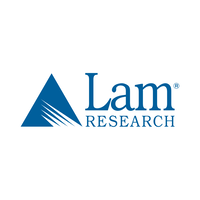 Lam Research
Priorswood, Dublin, Dublin, Dublin 17, D17 K526, Republic of Ireland
At Lam Research, we create equipment that allows chipmakers to build device features more than 1,000 times smaller than a grain of sand. This tiny scale has a huge impact. Our products and services are used to make virtually every leading-edge chip inside the electronic products you use every day, from smartphones and laptops to cars and even medical devices.

The exceptional men and women of Lam make that impact possible. Because of our people, we're one of the world's most trusted suppliers in the semiconductor equipment industry, and we reward the dedication of our team with resources, opportunities, and loyalty.

Whether you join us in operations, supply chain management, or customer support; whether you're an engineer, a technician, or a specialist; whether you're a senior leader or recent grad—you'll be helping our customers manipulate the tiny building blocks of atoms … and move the world.