Company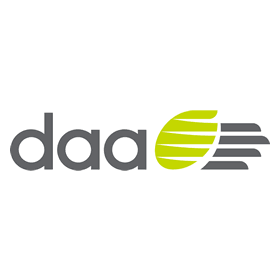 daa
daa plc, Three, The Green, Dublin Airport Central, Dublin Airport, Swords,, Dublin, Dublin 18, K67 X4X5, Republic of Ireland
A career with daa
Their Infrastructure and Asset Management functions have embarked upon a new transformational strategy and are seeking to hire a significant number of cross skilled technicians with recognised craft qualifications in any of the following: Electricians, Mechanical Fitters and Plumbers. These new roles across their business offer a unique opportunity to work on the most diverse range of assets, unparalleled on any existing site in the country.

In anticipation of increased passenger numbers, they are also seeking to fill a significant number of front line vacancies, both full-time and part-time, across the airport operation including Security Operations, Retail, Customer Service, Cleaning and Car Parks. Team members will work across a 24/7 roster becoming the "face of Dublin Airport" to provide a professional and friendly service to all Dublin Airport users whilst ensuring that all their safety and regulatory requirements are being met. They are seeking individuals who enjoy working with teams and customers, have excellent communication, and interpersonal skills, can demonstrate a strong work ethic with the ability to work under pressure with an excellent standard of spoken English. Their airports provide a dynamic and vibrant workplace where no two days are the same and everyone of their team members has an important role to play.

In addition to the above vacancies, they are also hiring for multiple specialist roles across IT, Finance, Infrastructure, HR, Commercial, Marketing, Operations, Analytics and Transformation. They recruit graduates annually and will be launching a campaign for graduate intake 2023 in the Autumn.

Furthermore, daa offer a competitive salary with comprehensive training, pension scheme, attractive annual leave supported by family friendly leave policies. They place a strong focus on career development and progression and last year alone saw close to 300 of their employees move to different roles across their business.

In addition, they have a staff canteen with discounted meals, discounted shopping across their retail outlets and many health and wellness initiatives & supports across their campus.

So, whether you're starting your career, seeking to bring your experience to a new role or would just like to be part of a dynamic and growing team, the daa would love to hear from you.