Company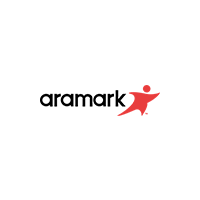 Aramark
Hospitality Is In Our DNA
Northern European HQ Newenham House, Northern Cross,, Dublin, D17 AY61, Republic of Ireland
Why Aramark?
At Aramark, they know their team members go above and beyond for valued clients and customers every day, and they do the same for their staff.

Their top priority is empowering their people to pursue what matters to them through their work. Every day, they represent Aramark by creating unforgettable experiences and providing exceptional service to customers, clients and communities across the globe. To show them how much they appreciate their efforts, they do everything they can to make sure they feel appreciated and supported throughout their Aramark journey.

Furthermore, they offer a wide array of comprehensive benefit programs and services designed to promote a culture of health and wellbeing. This includes tools and resources to help employees take care of their health, family, finances and future, as well as development and training opportunities. What's more, throughout their operations, they prioritize the creation of a diverse and inclusive workforce that their team members can feel proud of.

What makes Aramark different?
Aramark focus on enriching and nourishing the lives of millions across Northern Europe, providing a wide range of services—food, facilities or property—to a diverse group of clients in 39 countries. They serve world-class sports stadiums, Fortune 500 companies, state-of-the-art healthcare providers and the world's leading educational institutions. Every day, they dream of ways to increase their impact through their commitment to innovation and their passion for excellent customer service.