Company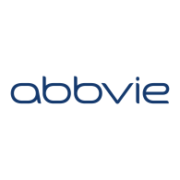 Abbvie
Making a remarkable impact on people's lives
70 Sir John Rogerson's Quay, Dublin, Dublin 2, Republic of Ireland
Find a range of job offers from a global company Abbvie at Ireland's new jobs board, Jobs365.ie.

Abbvie is an active company since 2013. Abbvie is a global company operating in the pharmaceutical industry. They discover, develop and market both, biopharmaceuticals and small molecule drugs.

The company involves in developing medicine for areas where the need is significant. These include oncology, hepatitis C, neuroscience, immunology and chronic kidney disease as well as women's health. Abbvie is a great example of an innovator and a leader with passion.

In Ireland , Abbvie delivers world-class discovery, production and supply of critical medicines.

The company creates new medicines for serious health issues by combining advanced science with deep knowledge of diseases. Abbvie tests discoveries, manufactures medicines and delivers devices. As a result, Ireland contributes to every part of the medicine discovery process.