Company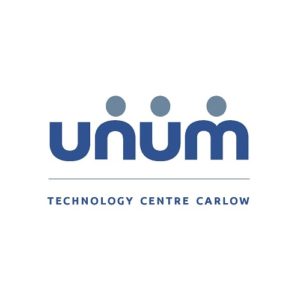 Unum
Join our growing team of IT experts at the UNUM Centre of Excellence in Carlow
Merchant House (2nd Floor), Shamrock Plaza, Tullow St, , Carlow, R93 E4E3, Republic of Ireland
Why Unum
Unum Ireland serves as a Centre of Excellence for strategic software development and services centre. We play a vital part in developing critical business applications at scale.

We are ambitious and you should be too. We want talented people that are willing to go that extra mile. You will be challenged and in return we provide you with the best tools and leading technologies available, an industry competitive salary, health insurance for you and your family, a pension among other benefits.

At Unum Ireland, there is culture of openness, honesty and respect. We are one of the very few Fortune 500 companies with a base in Ireland located outside of Dublin. This allows the added advantage to our staff of having a competitive Dublin salary with the much lower cost of living in Carlow.

Another advantage of working in our Carlow base is the ease of commute. New hires always remark that the commute time rarely fluctuates so they know how long the journey is going to take them unlike previous work commutes in large urban areas like Dublin or Cork.

Following the latest House price report from Daft.ie the average house price in county Carlow is half of the average house price in county Dublin making it a great destination for those looking to make the big purchase.

Lastly, Unum encourages employee participation in local charity work and regularly donates to local charities. The latest charities to benefit are St Clare's Food Kitchen, Eist, An Gairdin Beo, Charlie Curran Race, Carlow Volunteer Centre, Christmas Rotary Tree & Carlow Order of Malta.