Company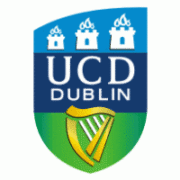 UCD
University College Dublin Belfield, Dublin 4, Ireland., Dublin, Dublin 4, Republic of Ireland
Search for UCD jobs, discover possible career paths and opportunities on Jobs365.ie.

University College Dublin (UCD) is one of Europe's leading research-intensive universities and Ireland's global university. The university lists its current vacancies on Jobs365.ie. Find an eclectic array of jobs, including teaching,  research, technical,  professional and administrative roles.

Job Benefits

There are superb opportunities and amenities to avail from at UCD. Whether it's pension schemes or income protection, there are great reasons to work with UCD. Employees can also take advantage of the "shorter working year" scheme, flexible working arrangements and a selection of leave options.

Career Developments

Additionally, the university offer a wide range of in-house training programmes that aim to develop interpersonal and managerial skills, UCD employees can often pursue conference allowances, discounted adult education courses, fee concessions and much more.

Commuting

UCD encourages employees to utilise Government Tax Saver Schemes. These programmes offer tax-free bus and rail tickets and bikes for cycling to and fro work. It'd possible to save up to 50% on journeys.

In addition, there is also a bicycle shop on the campus and a Commuting Website to help you plan your journey, whatever method of transport you use.

Community Support

UCD acts as an arena where employees and communities can interact. Examples of this are the LGBT Network and  Staff Disability Network, which have a big influence and share UCD's ambition to create a diverse and engaging workplace.

Furthermore, UCD want to ensure the wellbeing of their people. Hence, a confidential support service is available 24/7 to employees and their immediate families.