Company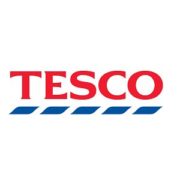 Tesco
Every little bit helps
Gresham House, Marine Road, Dublin, Ireland., Republic of Ireland
Are you searching for a career opportunities in retail, sales, administration, marketing or other office or store based roles? Check out what Tesco jobs are currently vacant on Jobs365.ie.

If you're prepared to go the extra mile for customers, you can expect more of what you need with Tesco. The supermarket chain provides further opportunities to develop valuable skills. More scope to make a valuable contribution. More ways to escalate in your career.

For Tesco, Every little helps is much more than just a slogan. It's a philosophy they take to heart and work towards on a daily basis. Across all departments they're all committed to exceeding expectations and going the extra mile for customers, communities and each other. It's this positive, collaborative culture that makes Tesco such a special place to work.

Retail

Tesco always put their customers first. Their goal is to help customers with any problems they might have – from cash operation to car parks issues or queuing experience. A position in their retail department would require one to work with all business functions and senior leaders to design simple and innovative solutions that will help colleagues improve the functional and emotional quality of their service. Furthermore, one would manage teams' schedules to make sure everything runs smoothly in store, ensuring colleagues get the time off they deserve, and any time clashes are resolved quickly and easily.

Marketing

The Tesco Customer Marketing team comprises all their marketing communications channels; Communications planning, Advertising, Design, Digital Marketing, Social Media, Customer Loyalty, and Shopper Marketing. Tesco's approach starts by analysing customer behaviours in order to devise effective propositions and deliver integrated messages across their channels in correspondence with their brand strategy.

IT and Technology

Technology might not be what immediately springs to mind when you think of your local Tesco store. However, the supermarket is more tech savvy then you might think. Innovation in technology began over 20 years ago with the launch of the Clubcard loyalty programme and soon after with the arrival of online shopping. Tesco remains at the forefront of technology.

The organisation's IT specialists are responsible for driving change and delivering value by designing great technology products and infrastructure for all customers and colleagues. These evolving technological developments are executed for the systems in their stores, to the websites visited by customers, to the applications their office teams interact with every day. Technology ensures that as the retail environment is changing, they're able to focus on serving Tesco's shoppers wherever, whenever and however they want to shop with them