Company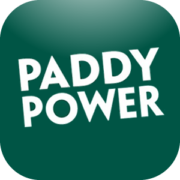 Paddy Power
Unit 1-4, Belfield Office Park, Power Tower, Beech Hill Rd, Roebuck, Dublin 4, Republic of Ireland
Innovators in reinventing the betting industry, Paddy Power, list their job vacancies on Jobs365.ie.
Paddy Power has over 600 shops packed with innovative multi-media tech. They live-steam tens of thousands of sporting events every month. And a mission to bring entertainment to millions.
This is retail with a difference. For the quick-thinking, the bold and the tenacious, this is the place to develop – fast.
Working at Paddy Power takes bold ideas and the courage to see them through. Self-belief and flexibility. And the confidence to tackle any challenge, no matter how difficult.
Have you got what it takes?