Company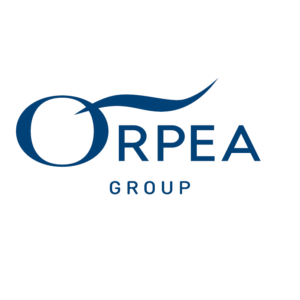 Orpea Group Ireland
Founded in 1989 in Puteaux, France, by its current honorary Chairman, Dr. Jean-Claude Marian ORPEA S.A. is a public listed company, with a market capitalization of c. € 7 billion ORPEA is one of the major world players in long-term care, with a network of 1,014 facilities comprising 104,234 beds (20,932 of which are under construction) across 22 countries.



ORPEA Group Ireland, believe it's their people that make the difference to their service and they are looking for dynamic and motivated professionals to join their expanding team.



ORPEA Group Ireland is now the largest Nursing Home Group and a market leader in Ireland for elderly care through investing in a number healthcare groups. This has enabled ORPEA to become a leader in elderly care through 25+ residential facilities in Ireland and also providing care in your private home. The ORPEA Group now has an exceptional platform with a first-class reputation, allowing it to pursue continued growth in nursing homes, homecare, post-acute care and rehabilitation and mental health. ORPEA offer the best quality of care and services to further enhance the safety and well-being of patients, residents and employees in Ireland.



Orpea Group Ireland currently have 24 Nursing homes nationwide including Dublin, Kildare, Wicklow, Galway, Tipperary, Laois, Mayo and Donegal.



Orpea Group Ireland also have Manor Homecare which provides homecare in the communities in Dublin and Kildare.



Due to its continued expansion in Ireland, Orpea Group Ireland are recruiting for Directors of Nursing, Assistant Directors of Nursing, Clinical Nurse Managers, Staff Nurses, Senior Healthcare Assistants, Health Care Assistants, Domestic Assistants, Kitchen Staff, Housekeeping Staff and many more.



Excellent benefits on offer to successful candidates including the opportunity to progress across Ireland and across their European network.