Company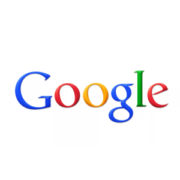 Google
Barrow St, Dublin 4, Republic of Ireland
Search for Google jobs hiring in Ireland right now here on Jobs365.ie.

Nicknamed the "Silicon Docks", the European Google HQ in Dublin thrives on innovation and collaboration. The Dublin office acts a catapult for businesses across Europe, the Middle East, and Africa. The Irish equivalent of Silicon Valley is an arena for a diverse community of Googlers who hail from over 60 different nationalities.

Google's sales teams play a critical role in supporting over 100 markets, while its engineering team is responsible for the fleet of data centres located throughout Europe. Furthermore, these centres are among the most energy efficient in the world.

Additionally, discover Irish culture as you enhance your creativity amid inspiring graffiti art and murals depicting Irish folklore, or rejuvenate at the wellness center equipped with a pool and a gym. If you're an ambitious who's eager to break down boundaries and make a global impact, Google wants to meet you.

Google is an equal opportunity workplace and an affirmative action employer. The company celebrates and supports diversity across all their locations worldwide. They promote this for the benefit of our employees, our products, and our community.