Company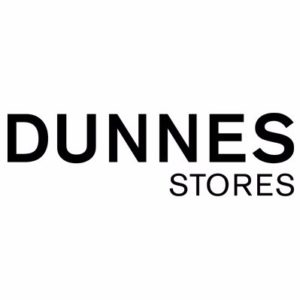 Dunnes Stores
46 – 50 South Great George's Street, South Great George's Street, Dublin Southside, Dublin, Republic of Ireland
Dunnes Stores is Ireland's largest retailer. The department store is privately owned, and proud to be an Irish company. Operating 155 stores across Ireland, Northern Ireland, England, Scotland and Spain, as well as a growing online store. They offer the opportunity to develop new skills and to further yourself in a challenging and enjoyable environment.

Dunnes Stores is a diverse, fast-growing market leader and international retailer. Their size and continuous expansion - they employ almost 15,000 people - mean you can progress your career along whatever path you choose. Dunnes' international presence enables flexibility and opportunity within their workforce. They currently operate 145 Dunnes Stores across Ireland, Northern Ireland, United Kingdom and Spain.

Dunnes Stores established itself more than 65 years ago. They have a rich, successful history in Irish retailing and a bright future internationally. The Dunnes success has only been possible thanks to the talented people who work for their outlets. Each individual plays an essential role in continuing the growth and development of Dunnes Stores. Whether your passion lies with fashion or food, technology or logistics, they can offer a broad range of challenging, rewarding careers.

Dunnes Stores is Ireland's leading retailer, positioned at the forefront of food and fashion. They have career opportunities across all levels and sectors of their business. Joining their team will give you the chance to be involved in all aspects of modern retail – including fashion, food, logistics, information technology, e-commerce and store management.

They are looking to recruit individuals who have the confidence, ability and drive to learn and contribute new ideas. Innovation and development are key to the continuous growth of the company's business. They have many opportunities for advancement for those who can rise to the challenge.