Company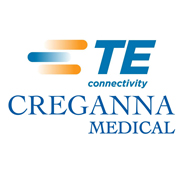 Creganna Medical Devices
From partners to reality
Parkmore West, Parkmore, Galway, Republic of Ireland
Are you looking to start a career in Medical Devices Sector? Find jobs at Creganna.

Creganna was set up in 1979 in Ireland. The company first provided a range of outsourced engineering solutions. They entered the medical device industry in 1998 and in 2003 Creganna stopped investing in other industries and decided to focus only on medical devices sector. Since 2000 the company has experienced significant growth in the medical device sector through a combination of new products, technology and service developments, geographic expansion and acquisitions.

Creganna Medical specializes in minimally invasive delivery and access devices, provides the full spectrum of services to design, develop and deliver finished medical devices to market. The company offers a comprehensive range of outsourced solutions to medical device companies  – from clinical and regulatory support to innovative design and reliable manufacturing services.

Expanding on its global network, the company opened a Chinese representative office in 2013, which helped build upon its existing presence in the market by forging deeper partnerships with its foreign and domestic customer base in Asia.

Today Creganna Medical operates from a network spanning 4 continents and is ranked among the Top 3 providers of Minimally Invasive medical device outsourcing solutions in the world. The company is headquartered in Ireland and operates as a private limited company.