Company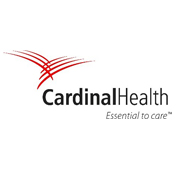 Cardinal Health
Antrim, Dublin 1, Northern Ireland
Cardinal Health is a global company providing clinically-proven medical products, pharmaceuticals and cost-effective solutions that improve supply chain efficiency from hospital to home. The company creates a great connection between patients, providers, payers, pharmacists and manufacturers. This allows integrated care coordination and better patient management. The company has nearly 100 years of experience, approximately 50,000 employees in about 60 countries. Cardinal Health ranks among the top 25 on the Fortune 500.

The company provides medical products and services to many of America's most prestigious medical institutions. In fact, most U.S. hospitals use our products and services to provide care for their patients.

Cardinal Health is more than a business, more than a partner, more than hard workers. It's wings. Its unrivaled scale and focused approach leads to better solutions. The company's strength flows from four areas of expertise: logistics, product, business and patient solutions. Cardinal Health welcomes new challenges, anticipates trends, and as Wings, brings support, speed, and mile-high vision to all customers.