Company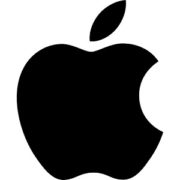 Apple
Hollyhill Ln, Hollyhill Industrial Estate, Cork, Cork, Republic of Ireland
The people here at Apple don't just create products — they create the kind of wonder that's revolutionised entire industries. It's the diversity of those people and their ideas that inspires the innovation that runs through everything they do, from amazing technology to industry-leading environmental efforts. Join Apple, and help them shape the culture of the furture.
Where do you see yourself at Apple?
Corporate opportunities
Apple pride themselves on perfecting their projects. They consider themselves idealists and inventors. Constantly attempting to enhance products and processes, always searching for better. Whether you work at one of their global offices, offsite, or even at home, a career at Apple will be challenging. But it also rewards bright, original thinking and hard work. And this is the work ethic promoted at Apple.
There are many ways to contribute at Apple. The company admires innovation and unique thinkers so chances are good you'll find a way to do what you love. They require the most talented candidates to create hardware and software, and they expect nothing less from the people who market, support, and manage their products, process, and people.
Apple at Home Advisors
If you love exploring the ways that technology helps you do all of your favourite things, you'll probably be great at sharing your knowledge with others. That's what you'll do every day as an Apple At Home Advisor. And with each customer conversation you have, it becomes clear: You're not just supporting technology. You're supporting people.
When people contact us for help, an At Home Advisor is often the one who responds. From your own home, you'll be their human connection to Apple: friendly, thoughtful and real. You'll answer questions about Apple's products and services, enriching customers' lives by helping them access the wonder that they've come to expect from Apple. And every time you save someone's day, you'll be amazed by what it does for yours.
Comfort, convenience and a no-hassle commute are all reasons people like to work from home. But if it sounds casual, make no mistake — this is a professional role. You'll need a quiet, distraction-free work space with a door that you can shut, an ergonomic chair, a desk for the iMac (and headset) that the organisation will provide, and your own network connection. Working from home isn't for everyone, but if you're confident, disciplined and self-motivated, home can be a place where work and life don't clash — they collaborate.
Apple is an equal opportunity employer that is committed to inclusion and diversity. They also take affirmative action to offer employment and advancement opportunities to all applicants. Apple is committed to working with and providing reasonable accommodation to applicants with physical and mental disabilities. Apple is a drug-free workplace.