Company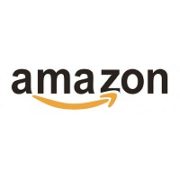 Amazon
Burlington Plaza, Burlington Rd, Dublin 4, Dublin, Dublin 4, Republic of Ireland
With hundreds of roles in Amazon's offices and data centers across Ireland, we are sure you will find an opportunity for a great career at Amazon.
Amazon is a company of pioneers. They aspire to make bold bets, and they get their energy from inventing on behalf of customers. Success is measured against the possible, not the probable. For today's pioneers, that's exactly why there's no place on Earth they'd rather build than Amazon.
When Amazon.com launched in 1995, it was with the mission "to be Earth's most customer-centric company, where customers can find and discover anything they might want to buy online, and endeavors to offer its customers the lowest possible prices." This goal continues today, but Amazon's customers are worldwide now, and have grown to include millions of Consumers, Sellers, Content Creators, and Developers & Enterprises. Each of these groups has different needs, and the company always work to meet those needs, innovating new solutions to make things easier, faster, better, and more cost-effective.
Amazon is a company of builders who bring varying backgrounds, ideas, and points of view to inventing on behalf of customers. Their diverse perspectives come from many sources including gender, race, age, national origin, sexual orientation, culture, education, as well as professional and life experience. They are working to develop leaders and shape future talent pools in order to meet the needs of their customers around the globe.
Amazon's benefits can vary by location, the number of regularly scheduled hours you work, length of employment, and job status such as seasonal or temporary employment.
Health
The organisations Medical plan options give you the flexibility to select the right health care coverage for you and eligible family members. Choose from several plans, including a Health Savings Account (with employee and employer contributions), and multiple network providers for the best care in your area. You can also enroll in Dental and Vision plans as well as a Flexible Spending Accounts for health and dependent care.
Financial Security


Amazon's 401(k) plan provides you an opportunity to defer compensation for your long-term savings and includes a company match. The plan offers a variety of investment options to help you reach your financial goals.


Company-paid basic Life and Accidental Death & Dismemberment Insurance with the option to enroll in additional coverage for you and your dependents.


Company-paid Short-Term and Long-Term Disability.


Restricted Stock Units (RSUs)
At Amazon, you have the option to become owners of the Company through the granting and vesting of Restricted Stock Units. RSUs are a key part of our carefully designed total compensation philosophy to help attract, motivate and retain employees of the highest caliber, like you.
Network of Support
Amazon looks after your health and well-being, both on and off the job. The following benefits are available at no cost to help make life a little bit easier.


Amazon's free Employee Assistance Program provides confidential 24/7 support, resources and referrals for every aspect of work and personal life.


They offer online resources for parents whose children struggle with developmental disabilities, as well as help finding child and elder care referrals and assistance.


Employees have access to financial counseling, estate planning and other services in the event of a life-threatening illness or death.


Adoption Assistance
Amazon provides adoption assistance for qualified domestic and international adoption expenses including attorney fees, court costs, and travel.
Maternity and Parental Leave
Amazon offers a range of fully paid Maternity and Parental Leave options for parents prior to, and following, the birth or adoption of a child. This includes our industry unique "Leave Share" option and a flexible return-to-work program known as "Ramp Back." Parental options require at least one year of continuous service by the date of a child's birth or adoption placement.
Time Off
Regular time away from work is essential for employees to recharge and renew. Employees earn paid time off in addition to company paid holidays.
Amazon.com Employee Discount
Employees receive an annual discount on products sold and shipped by Amazon.com.
Career Choice
The Amazon Career Choice Program is an innovative program offered to hourly employees. The program pre-pays 95% of the cost of tuition, textbooks, and related fees so the employee can focus on their studies and not the expense. Career Choice allows employees to develop in-demand skills for professions of the future, including medical technicians, paralegals, robotics engineers and solar panel installation professionals.