Company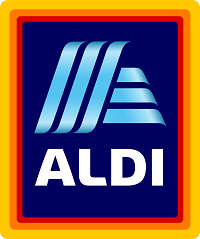 Aldi
Everyday Amazing
ALDI Ireland Limerick Road Mitchelstown P67 EY88 Ireland , Cork, P67 EY88, Republic of Ireland
Find Aldi jobs listed on Jobs365.ie. The supermarket giant is always looking for new talent for their retail, logistics, head office roles and much more.
With roots dating back to 1913, Aldi (short for Albrecht Discount) entered the Irish market in 1999. Aldi is Ireland's fastest growing supermarket* and one of the world's most successful retailers. We have a vast network of nearly 140 stores across the country and ambitious plans to open many more. There are currently more than 6,200 stores across our international portfolio including stores in Ireland, the UK, Europe, Australia and the USA.
*Source Kantar Worldpanel, 12 weeks to the 11th August 2019
Graduate Programme
On the 12-month Graduate Programme, you'll gain a well-rounded view of how we do things at Aldi to become part of our growing talented Area Manager team.
First up is your induction. Over two weeks, you'll build up a clear picture of the business and what makes us so different. That's followed by a period of intensive training, taking in everything from stacking shelves to making decisions on how the store is run. Then the challenges really kick in as you're given the keys to your own store, and get to grips with managing your team and a €multi-million business. By the end of your first year, you should be ready to take on a full Area Manager role, with all the responsibilities that entails, from motivating employees to encouraging excellent performance. We give you the tool kit to deliver great results. The combination of on-the-job training and soft skills training will equip you with the necessary skills to achieve your potential as an Area Manager. Your ultimate aim? To develop your store teams to achieve the highest possible sales while ensuring an efficient and cooperative working environment, great customer service, minimal costs and maximum productivity.
A fantastic starting salary of €61,000, visit our award winning website for more information!
To apply, you must have a Degree (any discipline) or equivalent, at 2.1 level minimum, and have a full clean driving licence.