Company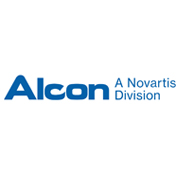 Alcon Ireland
Find a wide range of jobs at Alcon and take another step forward in your career.

Alcon is involved in developing advanced pharmaceutical, surgical and vision care products. The company is operating since 1945 and is now employing more than 13,000 people around the world.

The company focuses on using science-based innovation to challenge society's healthcare issues. Alcon is also discovering treatments and new ways to deliver them to as many people as possible. The company offers a wide spectrum of eye care products around the globe.