Company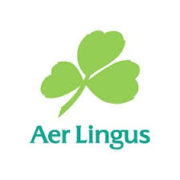 Aer Lingus
The Aer Lingus Recruitment Team, Aer Lingus HR Department, Head Office Building, Dublin Airport, Ireland, Dublin, Republic of Ireland
Would you like to join a really great team? A team that's been connecting Ireland with the globe for over 80 years? Aer Lingus boasts a huge array of diverse and dynamic career prospects that stretch from Dublin to Shannon to Shanghai. The Irish airline offers a big selection of jobs in many different sectors such as aviation, engineering, catering, sales, marketing and much more.

In the air

Careers in the air with Aer Lingus involve enormous responsibility and can be demanding at times, but they are deeply rewarding too. Working on their modern fleet of Airbus aircraft and responsible for delivering excellent customer service in the air for Aer Lingus is an exciting career opportunity for both Pilots and Cabin Crew.

Grounded

Working around the clock, 7 days a week, a job on the ground covers a broad range of activities that support the delivery of excellent customer service, and makes the airline run like clockwork. Our diverse and talented team of nearly 2,000 people on the ground deal with airport operations, passenger care, aircraft maintenance, catering and cargo.

Graduate recruitment

We will soon be accepting applications for a 2 year Graduate Programme to commence in September 2018. We are on the look-out for talented individuals as we recognise that our people play a vital role in the future success of our airline. In 2015, we ran our I.T Graduate Programme and have also hired a number of interns.

At Aer Lingus we value our people. We recognise that our employees have commitments and interests beyond the workplace so our approach to employee benefits takes into account the different needs of a diverse workforce.