Company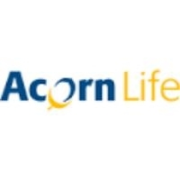 Acorn
St Augustine Street, Galway, Republic of Ireland
Find a great job opportunity at Acorn Insurance and expand your career progression options.
Acorn Insurance is a fully Irish owned company. The company was found in 2012 and is now providing services to 15,000 customers. Based in the Galway City, Acorn is dedicated to delivering quality products, services and value for money in the Irish General Insurance Market, to achieve an exceptional customer experience around the country.
Acorn offers a range of insurance options such as:


Health,


Commercial Business,


Car Insurance,


Home Insurance,


Van Insurance,


Mortgages.


The organisation is committed to giving all clients a consistently high level of services by providing their own in house Customer Care & Claims team to look after customers throughout the year from:


Permanent & Temporary change of vehicle


Additional Drivers (Temporary and Permanent)


Letters of Indemnity Employers


Mortgage Indemnity Letters (Notice of Interest)


Letters of named driving experience


Claim notification


Acorn Insurance