Company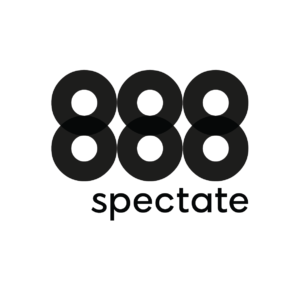 888Spectate
888spectate Heather House Heather Road Sandyford Industrial Estate , Dublin, Dublin 18, D18 X2P7, Republic of Ireland
Why work at 888spectate?

Our Culture
We are passionate about creating the best sportsbook in our space. The culture in 888spectate is collaborative, supportive and open. People help each other. Innovation is a core part of our culture. We want our people and our company to succeed. There is a very positive vibe here.

We are Global
888spectate is part of the 888 Group, a global leader in the online gaming industry for over 20 years. Your work will be on show in multiple countries. In Dublin we are developing the next generation of 888's sports betting platform.

Career Development
People are encouraged to learn from others. We provide mentoring and arrange training courses when needed. Back yourself and 888spectate will back you. The online gaming space is very dynamic; new roles are being created constantly. People sometimes transfer internally to other functions or departments (i.e. QA to Software Development, Technology to Product etc.).

Friendly
We have a non-hierarchical structure and welcome ideas to improve our product and efficiency. We treat each other civilly and with courtesy. We are welcoming, friendly, open-minded and approachable.