Company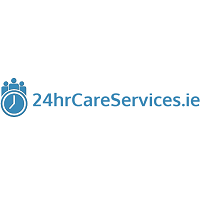 24hr Care Services
Building 15, Unit 9 Killegland Street, Ashbourne New Town Centre, Ashbourne, , Meath, A84 HH77, Northern Ireland
24hr Care Services is a service provider to the Health Care Sector: Servicing Hospitals Nursing Homes, Residential Services for Disabilities, PA mentoring services, Home Help amongst other areas in the Care Sector.

We are an approved vendor with the HSE and strive to give our Clients the best possible service at the lowest possible cost. One of our most successful services is our availability 24hrs 365 days a year, to both our Clients and Staff.

We Provide Nursing Staff, Care Assistants and Social Care Workers for short or long term contracts, or on a call out basis.

At 24hrCareServices we ensure a high level of commitment and quality of service when you engage us for your agency needs and requirements.